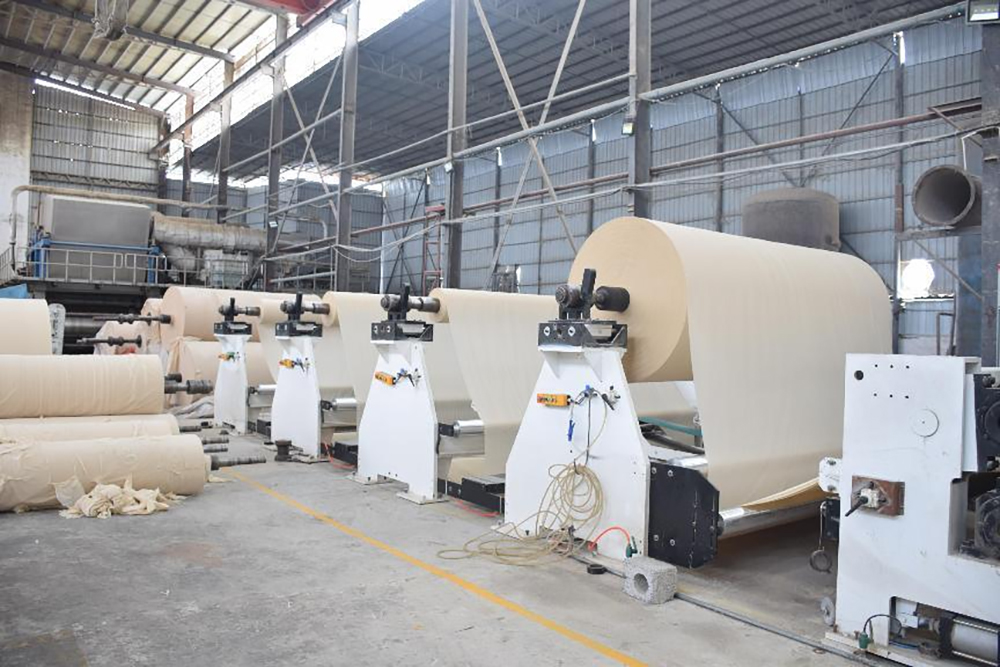 Guangxi Mashan Shengsheng Paper Co., Ltd. was established in 2017 and is located in China's golden belt of the paper-making industry Guangxi, home of bamboo and sugarcane, we've been dedicated to producing bamboo and sugarcane pulp and paper since day one.
We are the one-stop household paper manufacturer, with one pulping mill, one base paper manufacturing mill, and one paper converting mill, all in Guangxi. Our products cover toilet paper, facial tissue, paper napkins, kitchen paper, and pocket tissue.
With the most advanced machine and a great wealth of experience, we have worked with many well-known supermarkets and supply for restaurants, hotels, malls and so on.
Shengsheng Paper has won highly reputation from our customers in the domestic market and overseas markets including Europe, America, Southeast Asia, the Middle East, and Africa with high quality and reasonable prices.
Our shareholders have been working in the paper industry for 35 years from the pulping to the finished products. As we known, unbleached fiber will save 16% to 20% of energy consumption during the production process, so we also strong recommend unbleached brown bamboo paper products. The purpose of using unbleached non-wood fibers is to reduce the use of wooden fibers as much as possible, reduce deforestation, and thereby reduce carbon emission.
We started toproduce paper products on 2004. Our factory is located in Guangxi where is the most abundant raw material resources of paper pulping in China. We have the most abundant fiber resources—100% natural non-wood pulp raw materials. We make full use of the fibers with scientificand reasonable fiber ratio, and only purchase unbleached fibers to produce paper which can reduce the use of wooden fibers as much as possible, reduce deforestation to reduce carbon emissions. Love life and protect the environment,we provide you with safe and healthy household paper!
With the mission of less carbon emission, we always make efforts to produce bamboo/sugarcane paper, offering custom paper packaging solutions, and getting more and more people to join the journey of tree-free and plastic-free, more eco-friendly household paper products.